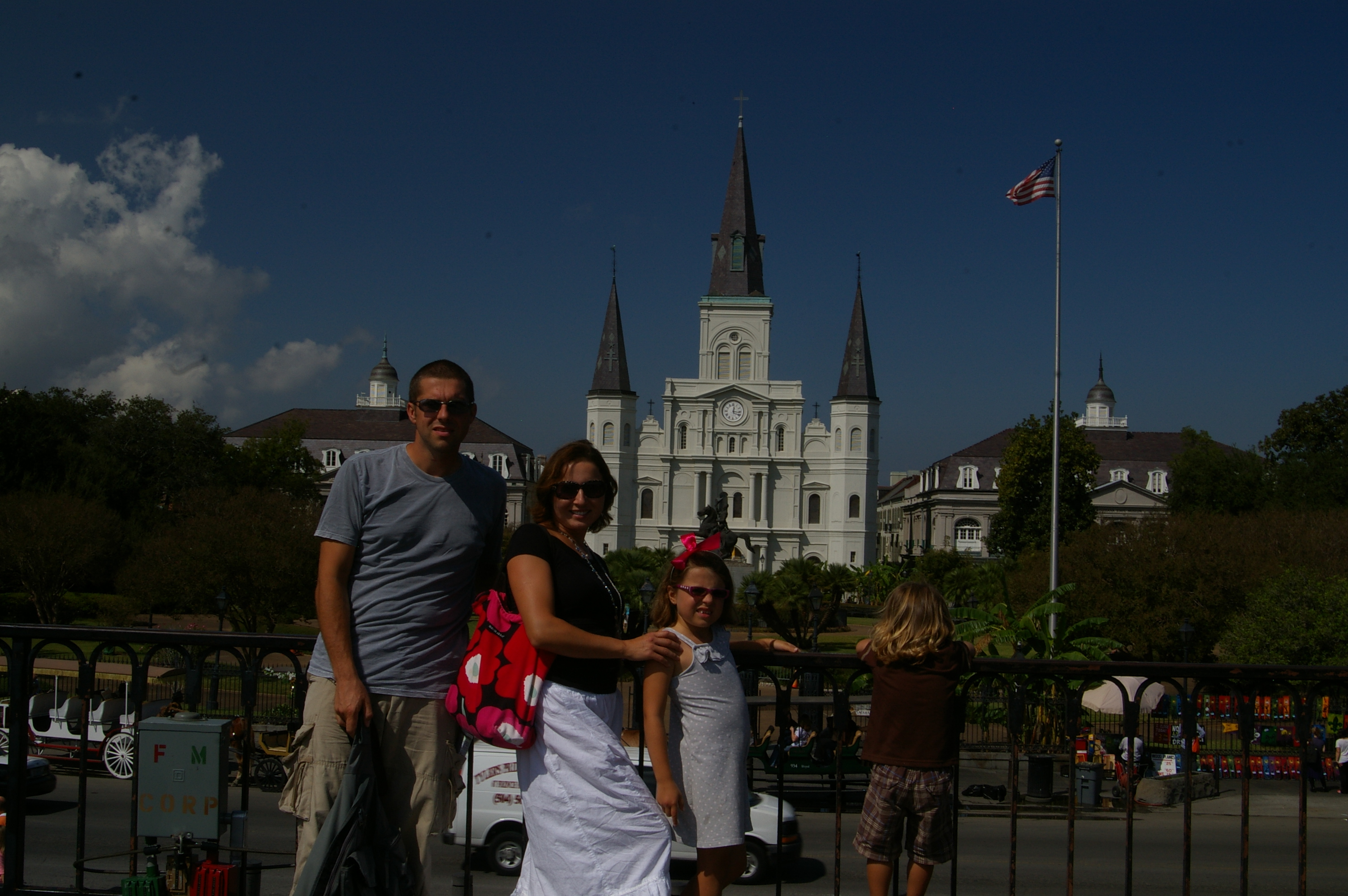 Sunday was a travel day again. We've packed our stuff, folded the tent, got the bicycles on the rack and left Fort Pickens before noon. The three hours ride was rather smooth  and after crossing three state lines (Alabama, Mississippi, Louisiana), we've arrived at the Fontainbleau State Park on the north shore of lake Pontchartrain. The weather was still very nice, so Agnieszka and the kids went to a water park, while I was setting up the camp. To my surprise, the whole campground is covered with strong WiFi signal, a playground and clean bathrooms, which coupled with rather inexpensive price tag, lifts the park to the top rank of places visited so far.
The park itself is very popular and busy, especially on the weekends. It has nature trails, suitable for bikes, a lake front, couple of small alligators and other attractions. On the south side of the lake is New Orleans, but instead of going around the lake, we were able to cross it on the Lake Pontchartrain Causeway, which according to Guinness World Records is considered to be "the longest bridge over water". With almost 24 miles it's a rather boring ride, unless of course there are strong crosswinds and you happen to have a faulty roof rack installed on your vehicle.
The city of New Orleans, or the French Quarter at least, is as wonderful as we remembered it from our last visit here eleven years ago. We haven't seen any remains of the devastating force of the 2005 hurricane Katrina. Apparently though, the French Quarter or the Garden District that we've visited yesterday were not the ones hit the hardest. We chose Tuesday for our field trip, which meant no school for Nadia yesterday (yipee!). Instead, we've been to Jean Lafitte Park, where Nadia and Alex became Junior Rangers and got badges to prove it. They've learned about a French privateer, a pirate and slaves trader, who despite numerous robberies and acts of violence against the USA, became it's national hero. Apparently, he had a sudden change of hart at some point and became a maritime version of Robin Hood. He stole from the bad guys, mostly Spanish and gave to the poor people of Barataria and New Orleans. Most important though, he supported Andrew Jackson against the Brits in 1815, which probably accounts for most of his heroic life.