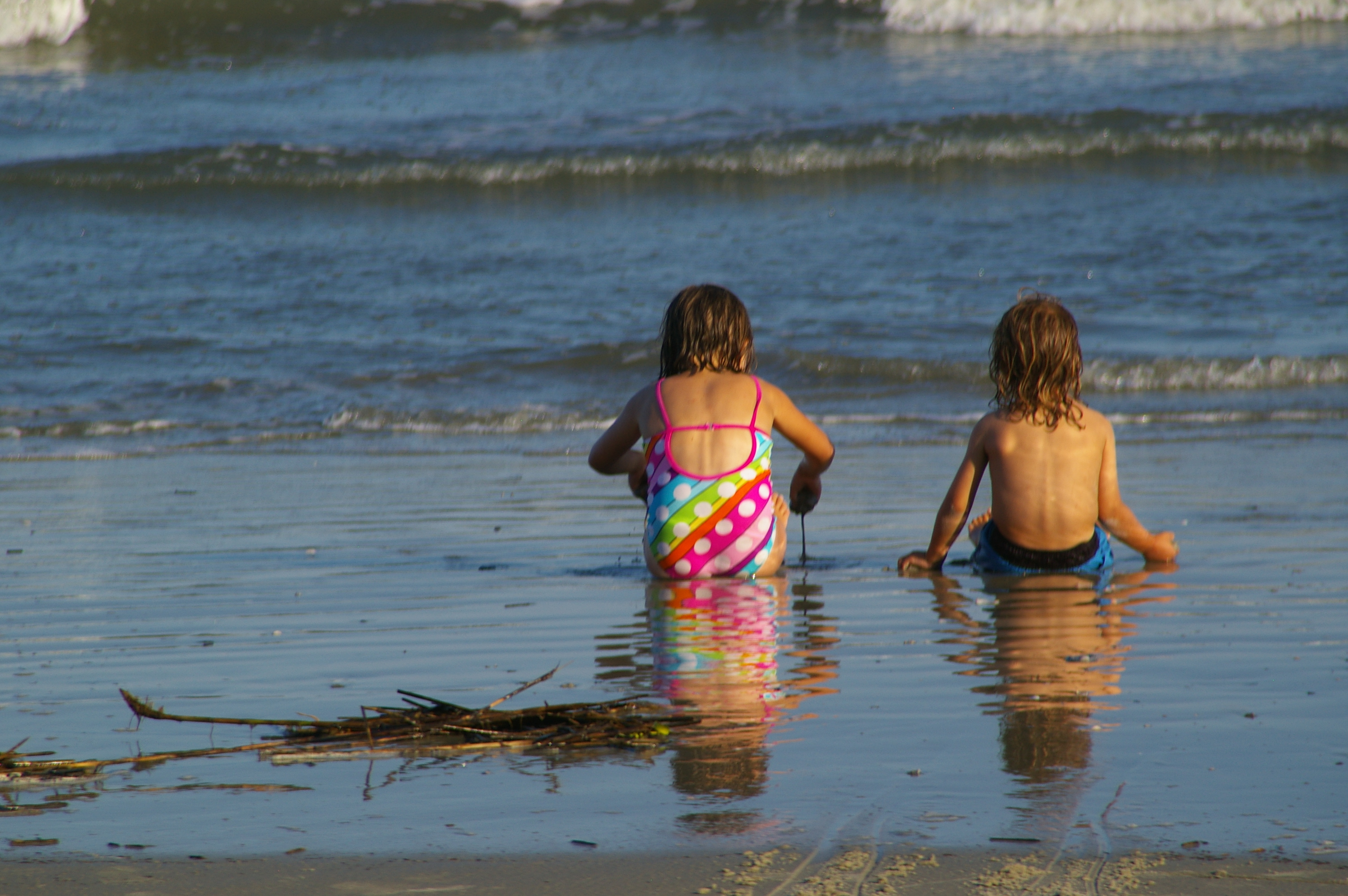 It's been five nights on the island so far. Three of them in the middle of a jungle, the other two in a more civilized camping spot with own water and electric supply. Dealing with the pesky, but apparently very smart raccoons (we've heard horror stories about them opening zipped coolers, working in gangs and invading tents), carrying food in and out, and walking miles to the restrooms or even to get some water proved to be very tiring. It's one thing if you come just for a night or two, like most of our local neighbors, but it's something completely different when it's your permanent living space.
Therefore on Monday morning, after a night rain, we've packed our stuff and went to the Rangers to see if there are other sites available. Past weekend several options opened up. We've chosen a sunny, well ventilated spot with people all around and a promise of a more comfortable life. Couple of hours later most our stuff was moved to the new place, but we've decided to use this opportunity to return the Coleman tent to the store and exchange it for a simpler, Ozark Trail model. For some reason we like the second brand better. Their tents tend to be far less complex, well made and far less expensive. They also seem to dry quicker, but that might be just my perception.
During our stay on the island, we've been spending most of the time on the beach, mostly swimming in the ocean and sunbathing, but also riding bicycles to a nearby historic lighthouse. On a clear day, the view from the top is spectacular. You can see form miles and except for trawlers catching shrimp, there are no man-made structures on the horizon. One could imagine that the landscape here didn't change in a million years. Except of course for the progressing erosion of the shoreline, for which hundred years ago the lighthouse had to be moved about half mile inland. There is also a beautiful park in between the beach and the main road running parallel to the ocean. It's densely covered by all kinds of vegetation with only a few paved roads running through. Around noon time, this is the best place to be, for riding bikes in the tropical forest's deep shade is a great alternative to heat and humidity nearing three digits.
Over the weekend, we've met a couple of families from Europe. There were Germans from Munich, living in Greensboro, South Carolina who invited us to a fresh shrimp barbeque and an evening in fun atmosphere. There were also Poles from Warsaw, also living in South Carolina, with whom we've spent time on the beach and learned a few things about the state. We've exchanged contact information and hope to stay in touch, as both acquaintances were really very interesting.
Thanks to them, Nadia discovered surfing, apparently her new passion. We had no choice, but to buy her a body board (a small surf board) and now we just can't pull her out of the water. It doesn't matter that she got smashed by the waves several times, got underneath them, drank salt water and lost her hat (yep, that's a second one lost during this journey). If we only let her, she would spend whole days in the ocean. Alex isn't too shy of the mighty sea either. He loves to run in and out of the water, jump waves and chase seagulls. He also considers the body board his own, which obviously leads to numerous conflicts between them.
With the limited space we have, we can't afford to accumulate any stuff on the way. For the board to come with us, a pillow had to go. It's a "one in, one out" policy, which I hope we will maintain also after our return to civilization. For now, the van is our home and we need to keep in shape. Speaking of which, couple of days ago Agnieszka lost the key to the van. You can only imagine the frantic and hopeless search through millions of cubic tons of sand in a progressing high tide. The other key was locked safely… in the car, so for a few moments we were seriously considering that breaking into our own car will be the only option. Fortunately retracing our steps of the day led us to a camp recycling station, where we've found the keys. Since it's been several long hours between us losing the keys and finding them again, my only conclusion is that recycling isn't very popular down here in the South…