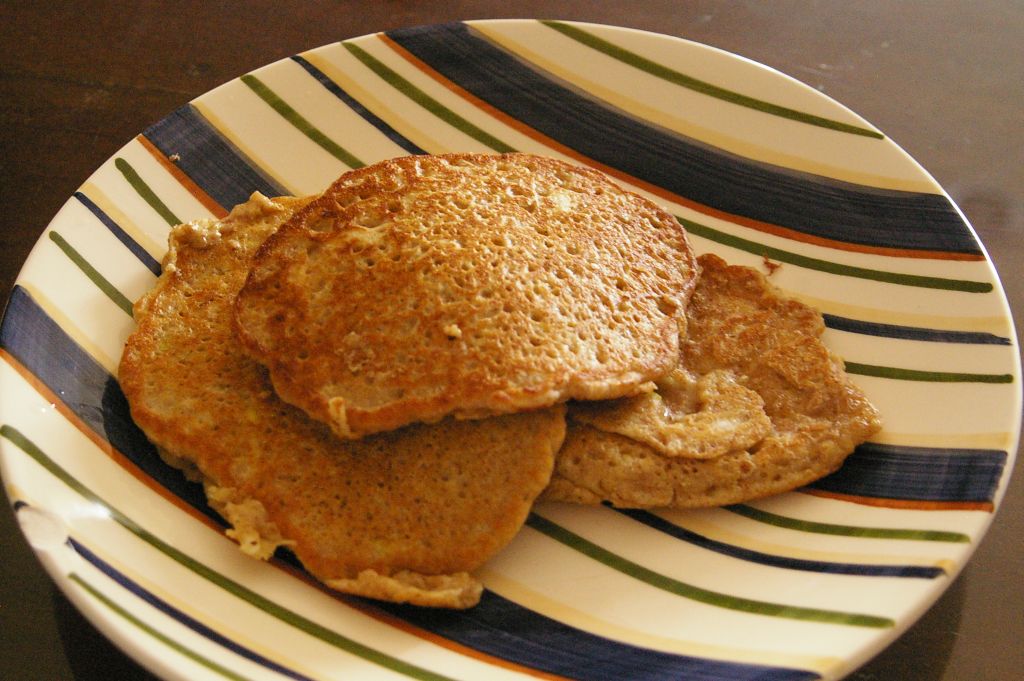 If you're looking for a more nutritious pancake recipe, try this one!!!! It is delicious, easy and literally takes minutes to prepare. It has every nutrient that you need to start your day, not just insulin spiking, processed carbohydrates and sugar that regular pancakes are famous for.
Ingredients:
2 cups of whole wheat flour
2 free range eggs
1 ½ cup of kefir, natural flavor
teaspoon of coconut oil
2 mushed bananas
½ cup of shredded coconut unsweetend
Put top four ingredients into the blender and blend well.Pour mixture over bananas /coconut and mix well. If you would like them sweeter add a tablespoon of honey and mix it in. Fry on a frying pan in coconut oil. I make them the size of hash brown or latke. This recipe will make 6 or 7 pancakes.
I made different variations. I used milk or buttermilk instead of kefir. I also used shreded apples instead of bananas and coconut flower instead of regular. They all taste great. We eat them with honey, marmolade or nut butters. Whatever we have on hand. They also freeze well so make sure you make double batch for all those busy mornings! Very healthy and nutritious.