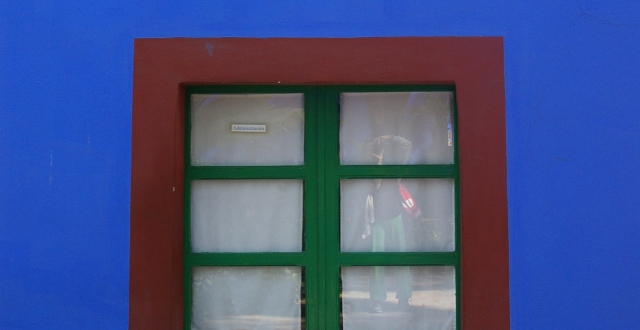 During our recent tour around central Mexico we visited the capital, Mexico City. The visit would not be complete without visiting museo Casa Azul, a house of the gratest female mexican painter Frida Kahlo. The walls of the house are painted blue, her favourite color that is why it is called Casa Azul, a Blue House. She grew up there with her 3 sisters and later lived with her husband, famous artist Diego Rivera.
What a vibrant personality she was! Starting with her image, hair styles, dresses and her unibrow.
Her life was far from perfect. She suffered polio as a child and later was nearly killed in an accident that shuttered her spine, ribs and pelvis.
She spend long weeks in a hospital, that is where she started to paint. She had to be on constant pain medications to exist. Due to this accident she could never become a mother, suffering miscarriages over and over. The story of her life touches me enormously, walking through her house with teary eyes I could not help thinking that this is the way it was meant to be. Her art would not be as meaningful or maybe there would be no art at all…?
Her paintings are her biografy, reflecting her experiences and suffering in life. Some say it is folk, some say it is surrealism, I say it is very candid and touching. She is the essence of Mexico.
Her house is filled with every day life objects, put in its place like she still lived there and just stepped out for a moment. I waited, but then everyone was ready to move on so I just whispered bye and cought the last glimpse of her on my way out.