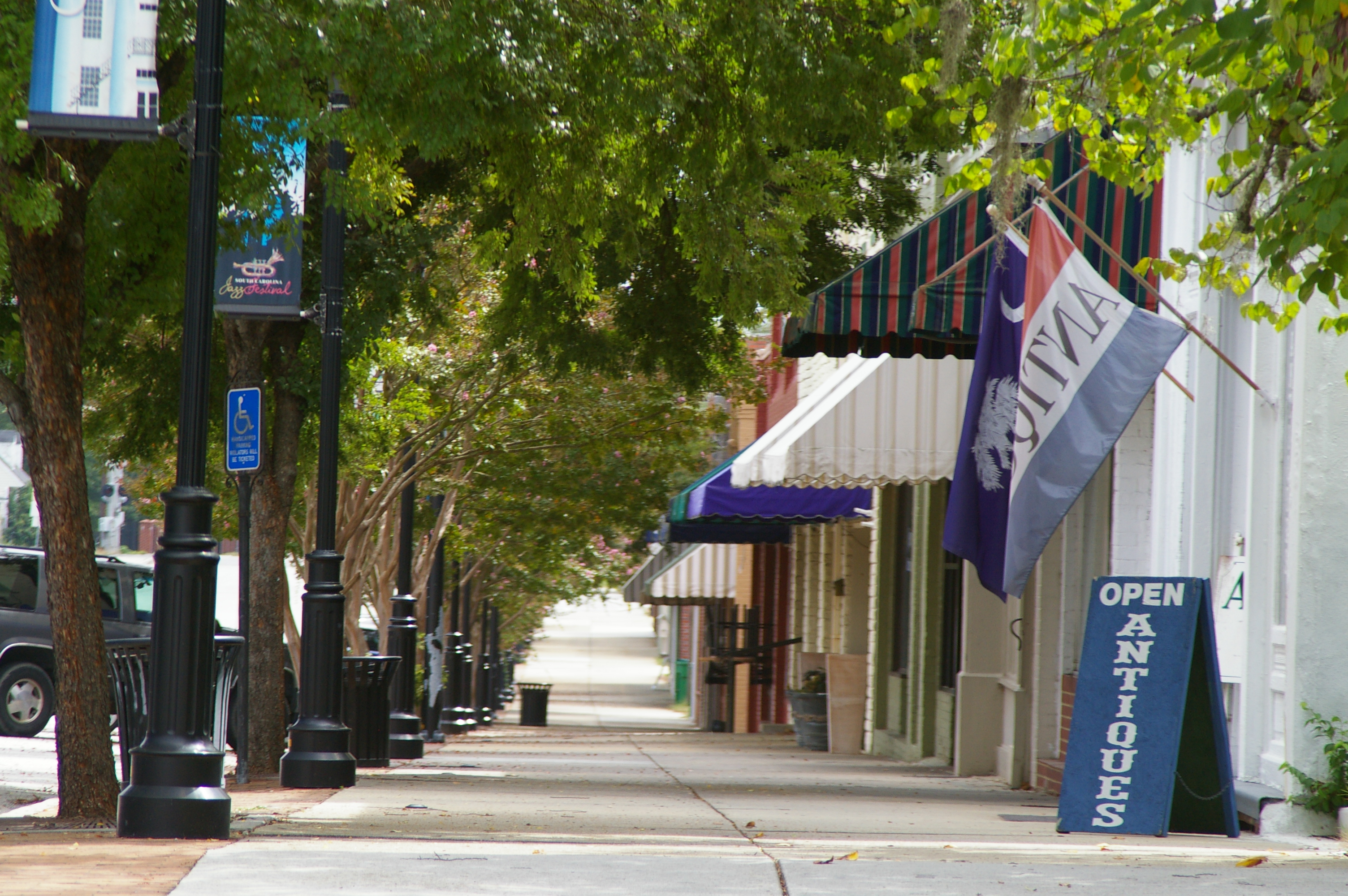 On our trip we're meeting some pretty interesting people. All they have some truly amazing stories to tell. Like the couple we've met in Virginia. They live in Massachusetts, but only during the short summer. They don't actually have a house there, they sold it and bought an AirStream trailer. They haul it around and stay as hosts at State Parks throughout the country. Being a host means a few responsibilities, but also a free site to anchor for a month. They gave us a few tips and as a result, we're heading towards the ocean to Hunting Island State Park.
It is a long way to get there, especially with two little monsters asking every couple minutes "Are we there yet?". Therefore we've decided to break the trip into two four hour legs. At the end of the first part lies Cheraw, a charming little town in northern South Carolina. Admittedly, I didn't know Dizzy and anything about him when I chose the place, but soon after arrival Agnieszka filled me up on jazz history. Turns out, Dizzy Gillespie is the father of american jazz music and Cheraw happens to be his hometown and a modern day Mecca for jazz enthusiasts from around the World.
The town sits on the banks of the Pee Dee river and it's history dates back to early seventeen hundreds. Even today, the downtown area is sprinkled with many building from before 1860.
For lunch we've stopped in The River's Edge, a downtown restaurant run by a very nice couple. The food was delicious and as usual we've gotten into a conversation with the owners. One thing leads to another and after the establishment closed for the day, we've ended up making pierogis for us all…