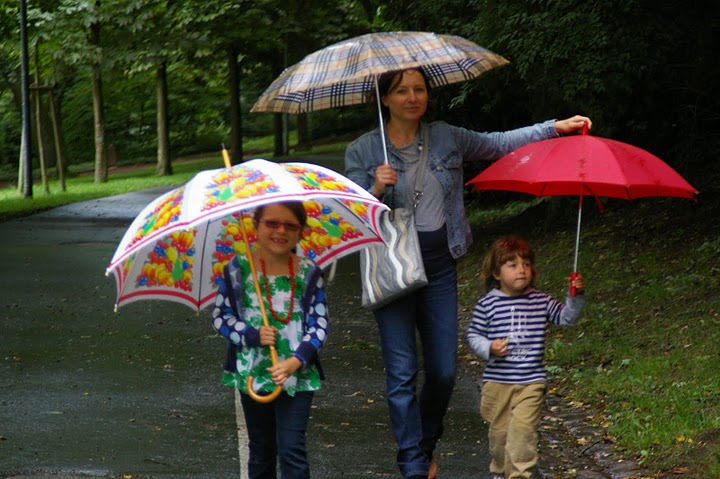 My Aunt and her Family lives in Volklingen, a small town 13 km (8 miles) from Saarbrucken, the capitol of the Saarland region of Germany. While the weather during our stay in Germany was almost always rainy and cold, we've decided to take a walk in the old part of this frontier town.
Just like Silesia in Poland, Saarland has been changing hands several times over it's two thousands plus years of history. Grounded by Celtic tribes, colonized by the Romans and conquered by the French, in 1957 Saarland settled as German region after a plebiscite  held in 1955.
Since the weather was really nasty, we only managed a quick loop around the old town, before a heavy down pour forced us to seek refuge in the car. We decided to take a stroll around the city, but when the weather stabilized, we've stopped for a few hours in the French German Gardens – a park in the suburbs of Saarbrucken.