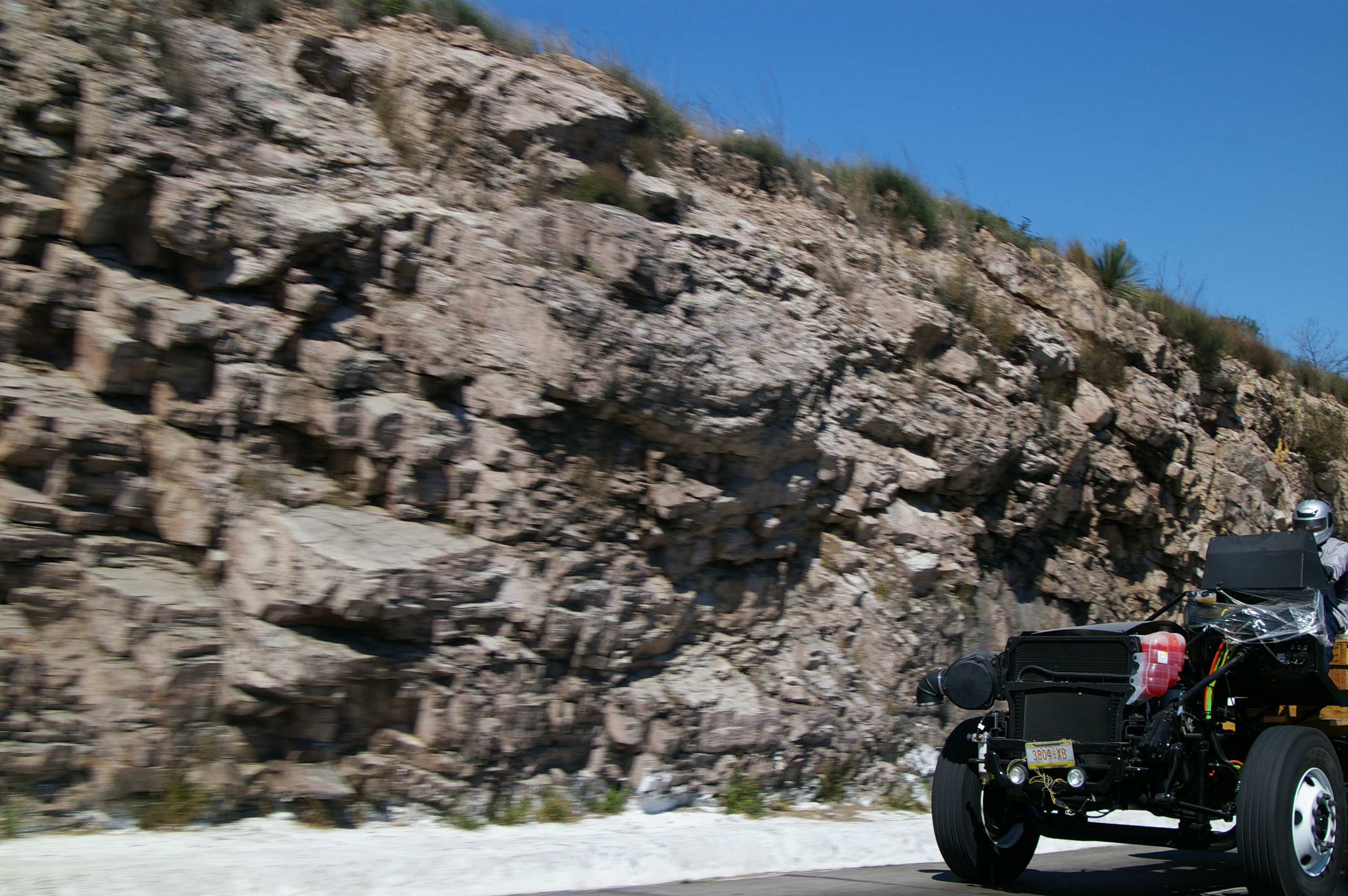 Some of our readers were wondering about the practical aspects of traveling by car in Mexico. And obviously about safety of such extravaganza. Some of them even consider coming over and needed a few tips. Instead of responding all of their concerns individually and writing hundreds of emails, here are some of the things I would recommend:
First and foremost, here are the formal requirements for crossing the US-Mexican border. Yep, everything in that article is accurate, and even though it sounds complicated, you can get everything done at the border within an hour or so.
When you shop around for Mexican car insurance, check online and compare at the border. The agents in Laredo wanted between 30% and 100% more then an online quote.
If driving through Laredo (like we did), use the Columbia bridge crossing. It's few miles West from Laredo, and it may seem like burning a lot of gas, but the crossing is almost always empty, so it's easier to get the paperwork done and you get onto the highway right away and don't need to drive through Nuevo Laredo.
Hit the border early (Columbia opens 8.00 AM) in the morning to have much daylight for driving through the border region.
After crossing the border, "unlearn" everything you're been taught about traffic rules and safety on the roads. There don't seem to be any… your imagination (and vehicles capabilities) are the limits!
Avoid driving after dusk. It's for your own safety – the roads are badly lit and their surface is unpredictable (rocks, potholes, drunks, animals, etc…).
Make sure your vehicle is in good shape before crossing the border – finding good mechanics and/or authorized dealerships is much more difficult than in the States.
Make sure your vehicle has got some decent clearance between the undercar and the pavement. Some of the speed bumps (called "topes") here are 4 to 5 inches tall. And they're the most frequent and popular feature on the roads in Mexico. Some of them are marked, most take you by surprise…
The longer and wider the rig, the more difficult it will be to maneuver some of the narrow streets. Most of the towns in Mexico were build, before Mayflower anchored Plymouth. The streets only allow for bidirectional traffic of unloaded donkeys. There is a street in San Miguel de Allende, where we have to fold the side mirrors of our minivan to get through…
The paid highways (called "cuotas") may seem expensive, but are well worth the 100 pesos or so, per 20km… or so – I didn't quite figure it out yet – there doesn't seem to be any rhyme or reason to their prices. They are no German "autobahn", but as good as any US interstate. Unless…
… unless the "cuotas" are only one lane roads. It is common that you pay for a highway and drive on an equivalent of a well maintained US county road. In such case, the two lanes and the shoulders (if any) are spontaneously upgraded into a four lane highways.
The  non-paid highways (called "libramentes"), or lets just call them the paved roads, are… paved (at least for the most part). They remind me of the long forgotten and never attended roads in some underfunded US counties. Except…
…the "libramentes" are always busy. Usually it's motorized traffic, but not necessary: cars, wagons, bicycles, wheel barrows, tequila fueled pedestrians and animals (wild and domesticated) are a norm.
And most of all, don't be alarmed by everything you read in the US media. 99.9% of people here are very friendly. At the worst, some of the poor fellows may try to fool you for a few pesos you at the gas pump (make sure the pump is reset and shows zeros before start pumping). But at the same time, they will go out of their way to help you, should you be in trouble.
Oh, and remember, plastic is very much useless in most of Mexico (except for larger and tourist cities) – cash is king! So be sure to exchange your hard earned dollars for pesos before crossing the border. Or get it from an ATM – the rates are usually better then the border region crooks. Just remember that the ATM's are not as frequent as in the US.
More questions? Let me know!