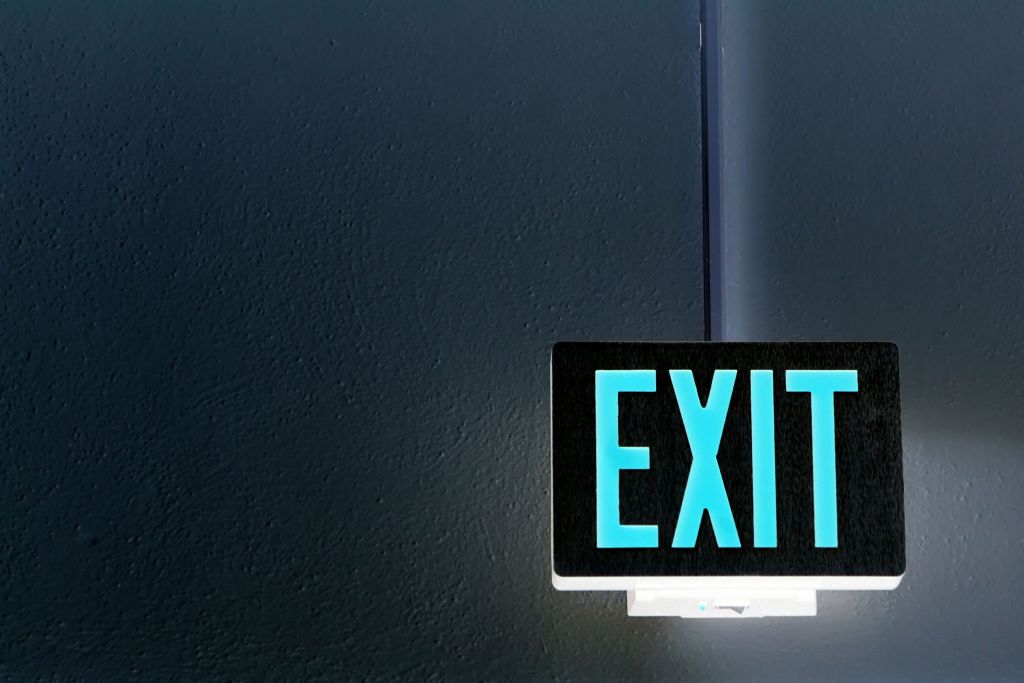 I don't have much time to update this blog. We have less then 4 weeks left to departure and the house isn't rented, we have all our vehicles, two TVs, some electronics, some furniture and tons of smaller stuff filling our garage. The minivan isn't ready for the trip yet, we have no insurance, the utilities haven't been cancelled, mail hasn't been redirected.   The Sabbatical fund is growing slower than planned, mainly due to lower then expected annual bonus and some previously unaccounted for expenses. To make things worse, last night Agnieszka scratched our stainless steel appliances while trying to make them look stunning, which adds one more item to our already miles long to-do list. I'm starting to freak out…
During the exit interview this morning, the reality starts to sink in for good. In few weeks there will be no safe harbor anymore. The paychecks will be no more, no medical insurance, no health benefits. The HR manager starts to ask about things that are wrong with the business, with the organization, and all I can think of is how crazy we are to pull this stunt off! Of course there's nothing wrong with the business, granted it's has it's problems, but they all fade away in comparison to our current headaches. It's an emotional roller-coaster, and I'm looking forward for this last four weeks to be over. How much time did I spent preparing this exit strategy…? What exit strategy…? We've decided to throw everything we've been working for out the window and watch it crash on the pavement.
When we get to my Parents house, I'll sleep for a week and blame it on jet lag. For now, we can't get good night sleep at all. What is it she's asking…? Can't concentrate, it's quite boring. What do I think needs to be changed…? Hmm, well… Let me think… Oh, who am I trying to fool, I don't really care what's going to change after I'm gone. I've seen an announcement this morning. There's going to be new organization and new management team… And I'm leaving? Am I not going to witness the new and improved Alstom…? Nope, I've seen it already countless times. There will be new, more efficient ways-of-working (wow!)… I'm more interested in ways of removing scratches from stainless steel appliances. The momentum is gone. I think it wasn't there in the first place. Do I have any questions? Yes, do you want to buy a couch…?
The interview is over, and if it was on my to-do list I would scratch it off. Yesterday, it was the dentists checkup, today it's the interview. Hope that tomorrow, we'll find renters for our house. That would be a truly good day!
By the way, anyone interested in any of our possessions? Maybe you know people who are looking for a four bedroom house in good neighborhood, a car, a motorcycle, beds, a couch, blu-ray player, video camera, speakers, amplifier, game console, large TV and stand, office desk, kitchen stuff, or any other items…? I'm sure we still have it…