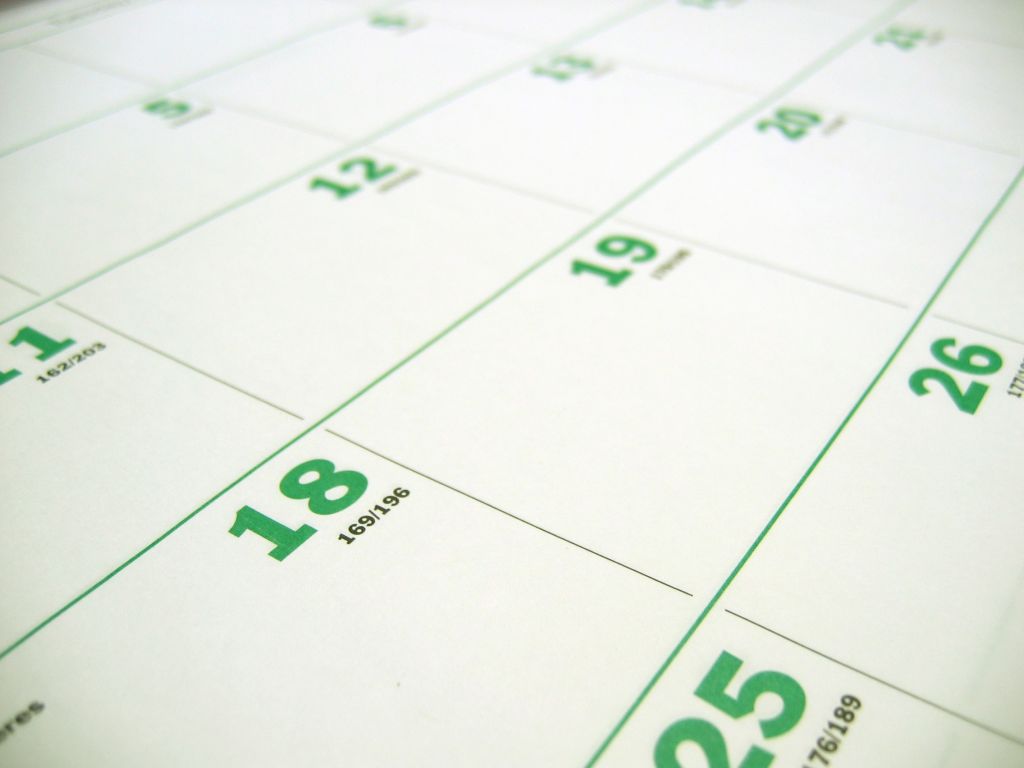 Now, that our grand tour is semi official, we need to kick our preparations into high gear. The "D" day is July 12 th 2011, which means we only have 105 days left until departure. To put it in perspective, it's about how much time passed since last Christmas and I still have a bottle of unfinished holiday's eggnog.
To get things started, Nadia helped me compile a list of CDs, DVDs, VCDs and other media with tons of music no one listens to and movies we don't have the time to see. Actually, I was making the list, while she was learning how to use the camera. We ended up with a bunch of pictures and a list of almost 300 items that we need to get rid of. Granted, most of them are used and especially the cartoons are fairly beaten-up, but even if I was to sell it for a buck per CD and VCD and couple or three bucks per DVD, that's still several hundred dollars which just may extend our trip by a few weeks. Without further delay, we've cleaned them all, matched with their sleeves and packed into 11 boxes. Instead of selling them one by one, which would take forever, I will put them up for sale on eBay in packages. I started with a collection of classic Polish cartoons on 21 VCDs. I put it up for auction with no reserve, starting at $0.99. Let's see if there is any demand for Polish cartoons and how much are they really worth. Once that's sold, I'll list the other 10 boxes. In the meantime, we need to prepare all our books.
I hope to read a lot during the trip, but taking a lot of books is just not an option. The van is only so big anyway. We'll take a Kindle and load it with electronic books. Apparently it holds up to 3,500 books which is much more then I'm capable of reading and definitely more then our entire collection gathered in the last nine years. If the experiment described above is successful, I'll take similar approach with the reading materials and sell them in batches packaged thematically.
Some of our household items have found their new owners already at the party last Saturday. Apparently, our junk yard restored furniture has many fans and won't go back to the dumpster. We'll keep some things in storage, so that we don't have to buy everything new upon return, others we'll give to our friends for them to enjoy in our absence. I'm still freaking out though passing through our garage as I realize how many things we still need to get rid of, but Agnieszka keeps saying that a house Sale or two will do the trick. I certainly hope so, but I'm still skeptical.
In the same time, as we're getting rid of stuff, we're also acquiring new items. I mentioned the Kindle, but I'm also looking at headset monitors for the van, portable TV (well, maybe), car chargers, camping canopy, and many, many more. Which triggers another problem: how are we going to fit into our small van…? And how to organize all the smaller items to unloading and loading the car every time you need to find a clean towel or a new shirt…? I was thinking of plastic, transparent or clearly market containers stacked on top of each other, but that seems like a terrible waste of space. I'll have to research that subject once we get closer to July.
On a related note, we plan to take Nadia's keyboard and let her practice piano, as she really seems to enjoy it. I hope in larger cities we'll be able to find inexpensive tutors, and who knows… maybe even pick up some Spanish in the process. As far as math, English, Polish and other second grade subjects, we'll take the teaching responsibility upon ourselves. We have yet to talk to Nadia's school principal and pick-up some materials. We plan to spend few hours everyday going through the material and maybe even adjust it to the places we're about to visit. I hope we'll be able to make it interesting for both our kids and no doubt learn something ourselves. Quite frankly, I'm already excited about the prospect!
Finally, we need to research insurance and immunization options. Actually, I think Agnieszka has it already well under control. She's been contacting local health providers and institutions in Poland to figure out where would it be cheaper to get the shots and insurance.
Serge, our rental agent will take care of the house while we're gone. He's already seen it and is quite optimistic as far as our options. I hope he's right, as being able to rent the house is the single biggest obstacle in our otherwise "perfect" plan. When we find renters for our house I'll be able to share the news at work. I'm sure they'll understand…